Cannabidiol or otherwise known as CBD is fast becoming the buzz word for health seekers around the globe. In reality, the cannabis plant has actually been used for thousands of years to treat a number of ailments, including anxiety. Now we know that a compound separated from the plant known as cannabidiol can be effectively used to treat anxiety without causing euphoria, and this comes as a relief for people who would rather avoid the psychoactive effects caused by tetrahydrocannabinol (THC).
What Is CBD?
Cannabidiol is one of the over 100 phytocannabinoids found in the cannabis plant. The other important phytocannabinoid is THC which offers therapeutic advantages but causes euphoria. Phytocannabinoids acts in a similar way to endocannabinoids that are naturally produced by the body and they bind to cannabinoid receptors spread throughout the body. The endocannabinoids together with the cannabinoid receptors and metabolic enzymes make up the endocannabinoid system which maintains the body's physiological balance. Cannabidiol interacts indirectly with the cannabinoid receptors and in this way it is able to influence the body's healing system. In 2017, the World Health Organization (WHO) declared CBD safe for both human and animal consumption, and it causes little to no side effects. It has been used to treat anxiety in both humans and pets, and there is scientific evidence to back the effectiveness of CBD for the same.
Research on Cannabidiol For Anxiety
A study conducted in 2019 by the University of Colorado in Denver investigated the effects of CBD on anxiety and sleep. This was a large retrospective case series in a psychiatric clinic and it involved 103 adult patients. Results revealed that "Cannabidiol may hold benefit for anxiety-related disorders. Controlled clinical studies are needed."
Another study conducted by the University of Sao Paulo in 2011 investigated the anxiolytic effects of CBD in generalized anxiety disorder. Results revealed that CBD indeed has anxiolytic effects as subjects who received CBD treatment showed significant reduction in anxiety levels.
Definitely, there needs to be larger randomized clinical studies to prove the efficacy of CBD in relieving anxiety in human subjects. With more and more countries moving to legalize cannabis for medicinal use, we hope that this will be possible in the future. For now, anecdotal evidence and preliminary research strongly support the ideal that CBD can be used to reduce anxiety in humans and pets as well.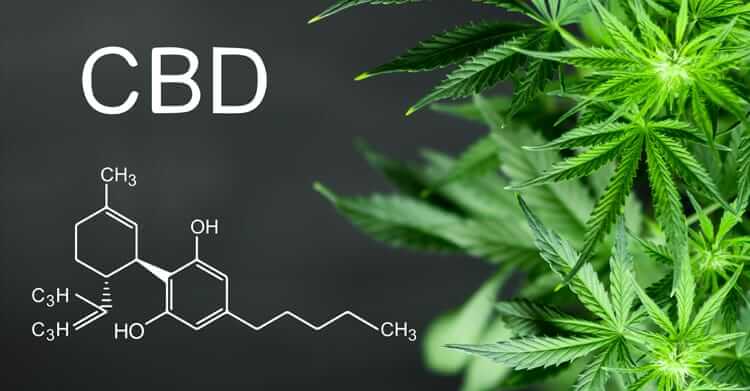 Forms Of Cannabidiol For Anxiety
There are two forms of cannabidiol: pure CBD isolate and full-spectrum CBD. Full spectrum CBD will contain other compounds from the cannabis plant such as terpenes, flavonoids and other cannabinoids. Research has shown that taking full-spectrum CBD gives more powerful and lasting healing effects.
CBD can come in the form of: creams, capsules, oils or edibles. You can pick the method that best suits your lifestyle. Recommended dosage for starting out is around 10mg of CBD for a person of average weight. However you need to consult with your physician before starting out on cannabidiol treatment. As much as cannabidiol does not cause severe side effects, it interacts with other drugs and this may trigger unwanted effects.
CBD Oil For Anxiety, Reviews
Now that you have understood why CBD oil for anxiety may be a good choice for you, let's look at some reviews of CBD oils in the market.
Go on WeSay site and search for "anxiety", all the rest was already taken care of.
Just filter the results by category 'oils', 'capsules' and don't forget to come back to give your own feedback that will help the next person suffering from the same.