CBD has drawn most of the industry's attention when it comes to medicinal and therapeutic properties. However, minor cannabinoids like Delta-8 THC are beginning to enter the scene as companies work to isolate and experiment with the different compounds found in hemp. Let's take a look at Delta-8 THC, how it's different from Delta-9 THC, and the potential benefits of this novel cannabinoid.
What Is Delta-8 THC?
The cannabinoid we usually refer to as "THC" is better described as "Delta-9 THC" or "Delta-9 tetrahydrocannabinol." This is the psychoactive chemical in cannabis that causes the "high" and is listed as a Schedule I drug on the Controlled Substances Act.
Described as an "analog" of Delta-9 THC, the Delta-8 THC cannabinoid has the same molecular structure as Delta-9, except that it has a double bond on the 9th carbon chain instead of the 8th carbon chain. When ingested or inhaled, this cannabinoid "binds to the cannabinoid G-protein coupled receptor CB1, located in the central nervous system" (National Cancer Institute) and causes a noticeable but lesser psychotropic effect when compared to Delta-9 THC.
How Is Delta-8 THC Made?
While Delta-8 THC occurs naturally in hemp, it is only present in such small quantities (a fraction of a percent) that extraction wouldn't provide many benefits. Usually, manufacturers of Delta-8 THC synthesize the chemical from Delta-9 THC or hemp-derived CBD through a process using acid and heat. The latter option is preferred in states that don't allow marijuana, while the former can potentially be found in states where marijuana is legal.
Currently, any derivative of hemp that has less than 0.3% THC (Delta-9 THC) on a dry-weight basis is classed as legal as per the 2018 Farm Bill. However, as Delta-8 THC products typically contain some Delta-9 THC as well, it's important to check your local state and county laws before you attempt to purchase these products.
How Is Delta-8 THC Used?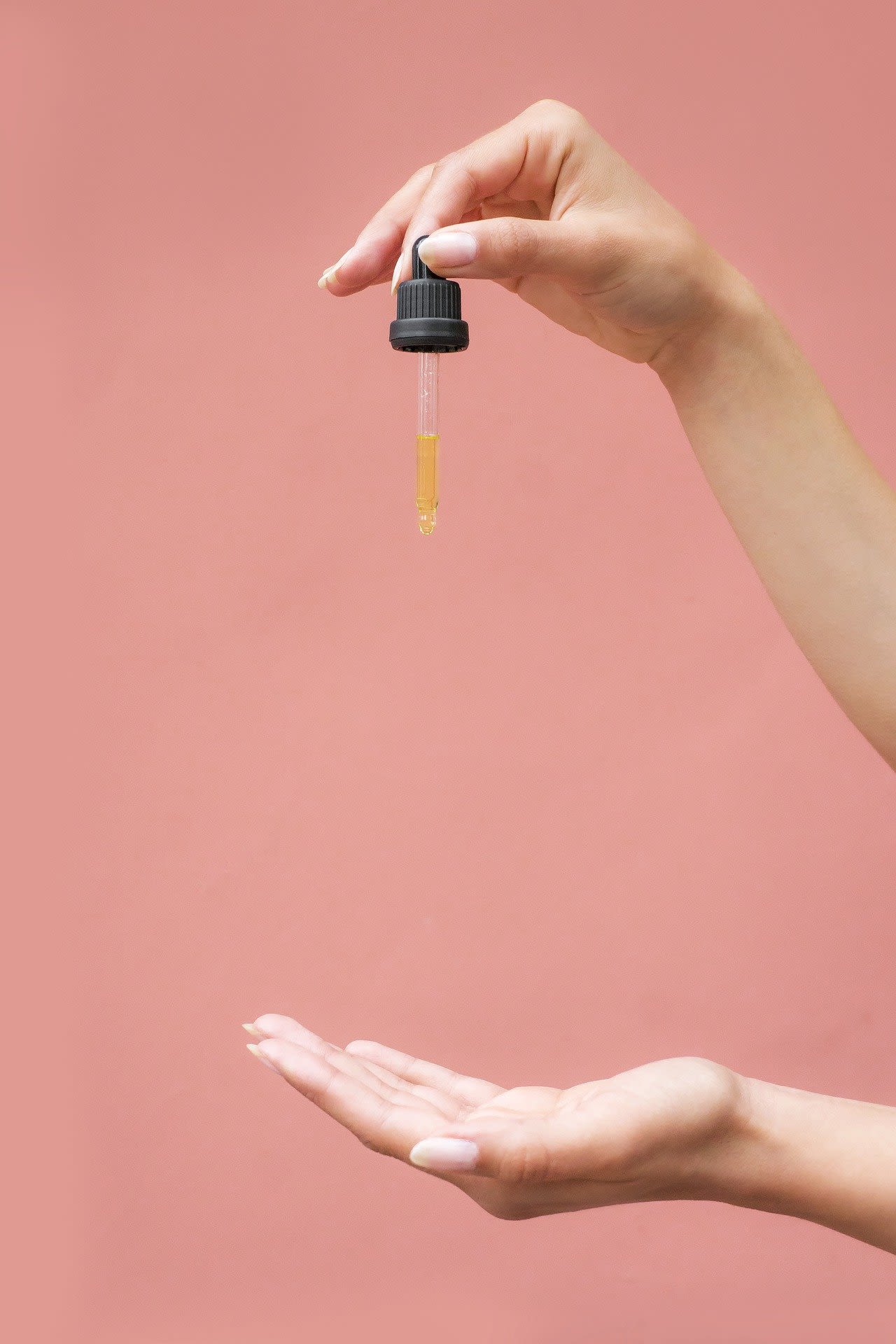 Delta-8 THC is still pretty new to the market, but can already be found in multiple formats thanks to the growing number of online vendors. Like many other cannabis-based products, Delta-8 can be smoked, vaped, applied topically, or taken as a sublingual tincture or capsule. Many people who purchase Delta-8 THC are looking for a "legal" or "smoother" high that helps them relax both physically and mentally. Others are seeking the chemical's therapeutic effects, which we'll briefly outline here:

Antiemetic (Anti-Nausea)
Delta-8 THC may be especially interesting to cancer patients who are undergoing chemotherapy. A 1995 study published in Life Sciences examined the effects of this substance on pediatric cancer patients. When Delta-8 THC was taken before and for the 24 hours after treatment, no vomiting occurred. The substance was said to be well-tolerated with very few side effects.
Anxiolytic
The National Cancer Institute describes Delta-8 THC as an anxiolytic, meaning that it can help to reduce symptoms and feelings of anxiety. Further studies and clinical trials are needed to confirm this effect in humans.
Appetite Stimulation
(Delta-9) THC has a reputation for giving people the "munchies." However, Delta-8 THC may be more effective in helping people with a low appetite. In a 2004 mouse study, researchers found that Delta-8 THC brought about a 22% increase in food intake following weight loss as well as a boost in cognitive function. This was significantly higher than the increase observed with Delta-9 THC. The researchers concluded that Delta-8 THC may be useful for treating weight disorders in humans, although further research is needed.
Analgesic
Similar to CBD, Delta-8 THC may help to reduce pain and inflammation. A 2018 preclinical study examined the effects of topical Delta-8 THC on mice with a corneal injury and found that the compound provided relief. A much earlier rat study in 1977 also observed analgesic effects of Delta-8 THC in rats but noted that the rats soon developed tolerance to the substance.
Neuroprotective
The National Cancer Institute states that Delta-8 THC offers neuroprotective properties. However, there is little, if any, evidence readily available to explain exactly how this works. The same mouse study that noted an increase in appetite observed that the activity level of the mice increased and they were better able to navigate a maze. Norepinephrine levels increased in both the hypothalamus and hippocampus with Delta-8 THC. These observations indicate that Delta-8 THC may have a positive impact on brain function.
The Takeaway
Delta-8 THC shows potential for therapeutic use in treatments for chemo-related nausea, weight-loss conditions, pain, anxiety, and cognitive function. However, most of the available studies have only been performed on animals and the benefits (and risks) in humans remain largely unknown. Before using Delta-8 THC, be sure to do your own research, check the legality in your county and state, and consult with your primary healthcare provider.
References
Disclaimer:
Opinions expressed in this article are those of the guest author and not necessarily WeSay.