And how to set kpi's and measure the success of your customer User Generated Content (reviews, images etc)
The goal of this article is to help you (an online CBD/Cannabis brand) leverage your product reviews/ user generated content to reach more engagements, higher conversions and sales. We will provide you with tips and proven steps that will leverage your UGC – reviews, ratings, community Q&A, uploaded images in key point interactions in your customer's journey.
What is your greatest challenge?
Bringing traffic
On site engagement
Checkout and Cart abandonment
Post purchase retention
Bloggers, publishers, ppc, social influencers, google seo, marketing agencies and more take a lot of money and it is time consuming to manage all of that. With WeSay you can save costs and deal with it organically. Remember that your customer voice is your most authentic and trustworthy marketing asset.
Marketing CBD products online comes with limitations. But brands can boost conversions and increase sales by re-examining their website conversion funnel and applying some easy improvements.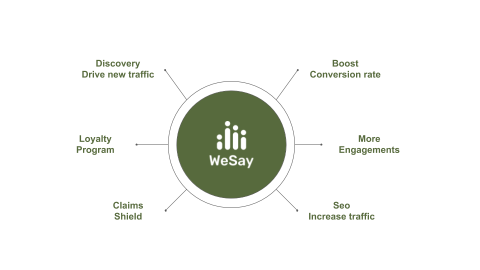 What is WeSay?
We are a User Generated Content marketing ecosystem. An all-in-one solution that helps you leverage your customers' voice through reviews, ratings, photos, questions and answers; ensuring they're in step with the buyers' journey to boost trust, social proof and of course sales.
Our ecosystem is built from 2 main platforms:
1. UGC platform – fully automated reviews marketing platform that handles everything from collection and management of reviews, communication and even post purchase loyalty programs. By doing that we give you the freedom to focus on your business and revenue.
2. Discovery platform – A product reviews discovery platform that leverages UGC by reusing the reviews to help visitors discover what product they need, these high intent visitors are directed to your brand site.
By applying ML and NLP we bring these users a true added value that helps them find what might work best for their needs, based on crowd reviews.
You need to be engaged everywhere at all times!
The buyer flow – End to End
Your customer journey starts with searching on Google, it's your 1st. point – you should start building trust there with reviews. By adding the reviews widget your products will appear with their reviews and rating, enhancing organic search results and improving your seo which, in time, will bring you even more qualified traffic. Rich snippets according to google get +30% avg, click-through rate.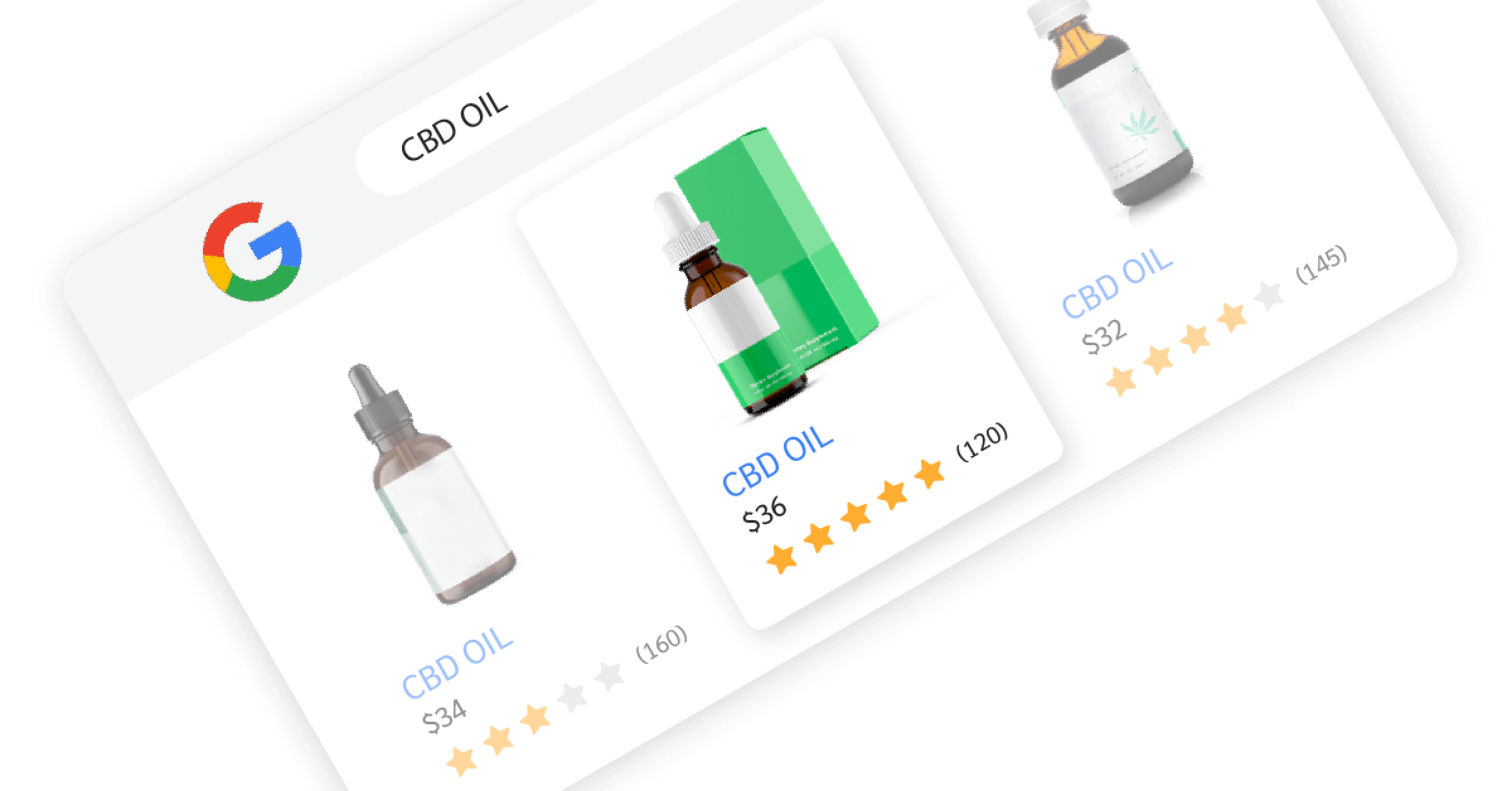 Your 2nd point is your website. The baseline is that the product->checkout->purchase funnel not only works well but is also quick with minimal friction. Once you have that in place, you should start with placing the reviews trust badge on your footer or in places where you talk about trust, your product quality, lab results, delivery etc.
On the product page where you have the reviews widget installed, there are different ways to encourage your visitors to engage with you:
1. Product Reviews: For example, when a user leaves a bad review, you should engage with the customer immediately; reply to learn and improve. Make sure you offer another product to the customer to motivate them into replacing the negative review with a positive one. Your users can search through the reviews to find exactly what they can relate to. Product reviews with pictures will always be received more positively. Users will have more trust for a brand and product that has pictures of real people using it.
2. Community questions: When a customer asks a question about a product, you are also re-engaging with past buyers. This question is sent to past buyers that used this product already and can answer this question. If no answer is given within a short period of time you should jump in and answer it yourself. Quick engagement brings you higher conversion.
The 3rd point, your checkout and cart pages. These pages must have a high 'trust' score, to do that you need to display content that a visitor will relate to and which support the user's decision to purchase. You just need to place the top reviews carousel widget in these pages and you are set to go. Make sure you enable 'abandon cart event reporting' to immediately engage with these users with an offer.
The 4th and final point, following a purchase, schedule a review reminder email with an easy and quick review posting, or offer a discount code for their next purchase. Make sure your customers have a reason to return. Again, on WeSay, it's already set up and ready for action.
Conversions rates – using BI reports
Knowing the difference between key performance indicators (KPIs) and metrics can be tricky. All KPIs are metrics but not all metrics are KPIs. A UGC relevant metric can be reviews widget events, top reviews carousel events, page views, product page session duration, bounce rate, cart abandonment rate, retention rate, coupon vs returning buyers, gross margin or sales revenue.
Analytics is great but insights that drive actions are much better. On WeSay you get analytics and insights in one place so it's easier to understand which channel brings more content, which events indicate more conversions, which spots are working better and those needing more attention from your side.
Overcoming marketing limitations
We're at a point where CBD brands can run into regulatory problems related to how they market products online. The government classifies CBD—even low-THC, hemp-derived CBD—as a drug. That classification gives the U.S. Food and Drug Administration jurisdiction to oversee its cultivation, marketing and retail sales. The FDA's primary concern with CBD companies is related to making claims that the product can "diagnose," "cure," "treat," "mitigate," or "prevent" any medical conditions. You should become familiar with the regulations and develop messaging and content that complies with the Federal Food, Drug, and Cosmetic Act (FD&C Act), as well as any other state and federal guidelines.
On WeSay we understand that and we have developed a smart claims filter mechanism that once you enable it, your on-site reviews, uploaded photos, communications and more are checked and modified to meet the requirements.
Ready for a Demo call?
Please email us at partners@wesay.life, just ask for a demo. we'll walk you through as well as look at your site and tell you where we can help and what to do next. It's time to buckle up and execute what needs to be done to get higher conversions and more sales. It's time to listen to what your customers are saying and make sure that everyone in the world knows what great products you have.